WESTERN CAPE COMMUNITY EDUCATION AND TRAINING COLLEGE
22 Bowler Street, Avon, ELSIES RIVER
P. O. Box 4 ELSIES RIVER 7490
Phone: (021)180 1010
E-mail: abrahams.s@dhet.gov.za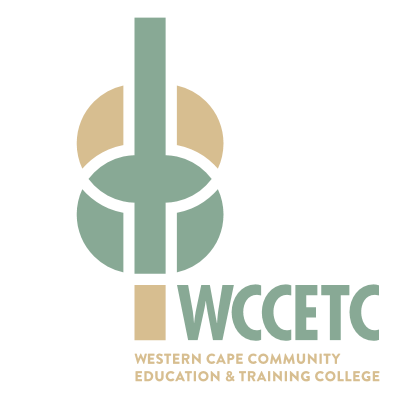 CALL FOR NOMINATIONS OF COUNCIL MEMBERS TO SERVE AT WESTERN CAPE COMMUNITY EDUCATION AND TRAINING (CET) COLLEGE IN TERMS OF SECTION 10(6) OF THE CET COLLEGES ACT NO16 OF 2006 (AS AMENDED).
Western Cape CET College is amongst the Community Education and Training Colleges in the Country but serving communities across the Western Cape Province. The College has 73 Community Learning Centres within the eight (8) Districts in the Province. We offer a range of programmes responsive to local and national economic needs, across the fields of Business Studies, Travel and Tourism, Early Childhood Development, Human and Social Sciences, Agricultural Studies, Arts and Culture and General Education and Training Certificate.
Western Cape CET College invites members of:
The public;
Members of the local business community;
Relevant non-government organisations.
To nominate persons by virtue of the fact that they can give expression to:
Ensuring that the functions of the Council are performed according to the highest professional standards.
Ensuring that the Council is broadly representative of the CET sector and its related interests.
Ensuring that the Council members have a thorough knowledge and understanding of the CET sector.
Appreciating the role of CET colleges in reconstruction and development.
Ensuring that the Council is broadly representative of the community served by the Western Cape CET College respect of race, gender and disability.
Ensure that the nominated Council Members reside within the Western Cape Province and within a reasonable distance from the College.
Four (4) positions are available on the Council of the Western Cape CET College. Preference will be given to persons with the following expertise:
Legal
Human Resource Management and Administration
Communication and Marketing
Financial Management
Nominations must be made on the form available on the College of Cape Town TVET College website, under vacancies: www.cct.edu.za. Also accompanied by a comprehensive CV and certified documents. Nominations made in reply to this notice must be submitted to the College by 13 January 2021 to Ms SV Abrahams. Her e-mail address: Abrahams.s@dhet.gov.za or P.O. Box 4, ELSIESRIVER, 7490.
For any further enquiries please contact Ms S Abrahams: Tel: (021) 180 1010